What is DPops?
​The Davenport Pops Orchestra, affectionately known as DPops, is Yale's only pops orchestra. DPops is entirely student run, featuring student conductors, student board, student arrangers, and student musicians.
Audition for DPops!
Want to join the best (and only) pops orchestra at Yale?
Sign up for auditions here!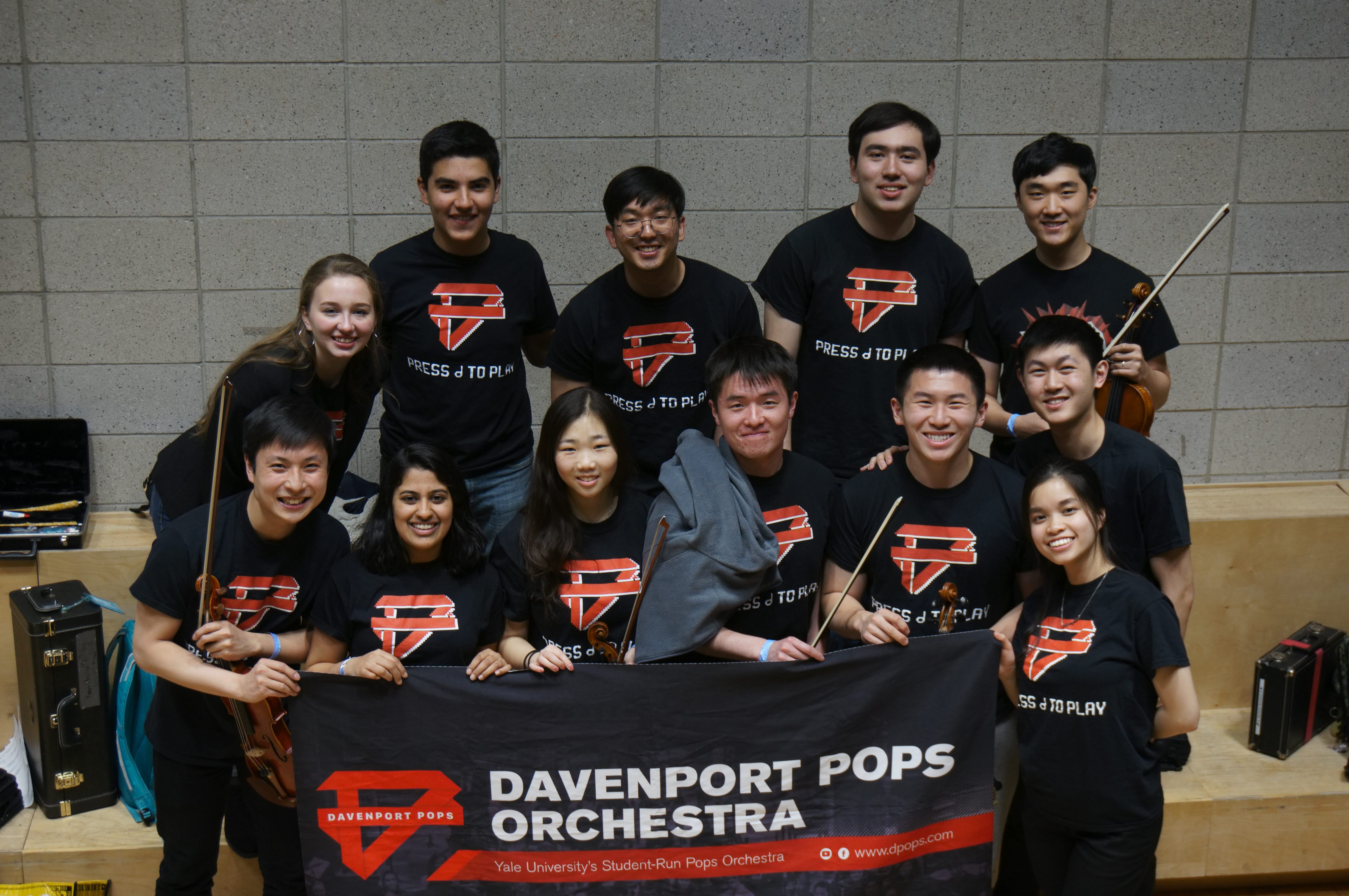 2019-2020 Concert Schedule
Join us at our concerts! They're super fun and energetic! Also, they're FREE!
Friday October 4th, 2019 9:00PM – Davenport Dining Hall
Friday December 6th, 2019 8:00PM – TBA
Friday March 6th, 2020 8:00PM – Battell Chapel
April 24, 2020 8:00PM – Battell Chapel (Alumni Concert)
Subscribe to our newsletter at the bottom of this page or like our
Facebook page
to never regret missing our concerts ever again!