What is DPops?
​The Davenport Pops Orchestra, affectionately known as DPops, is Yale's only pops orchestra. DPops is entirely student run, featuring student conductors, student board, student arrangers, and student musicians.
Audition for DPops!
Want to join the best (and only) pops orchestra at Yale?
Sign up for auditions here!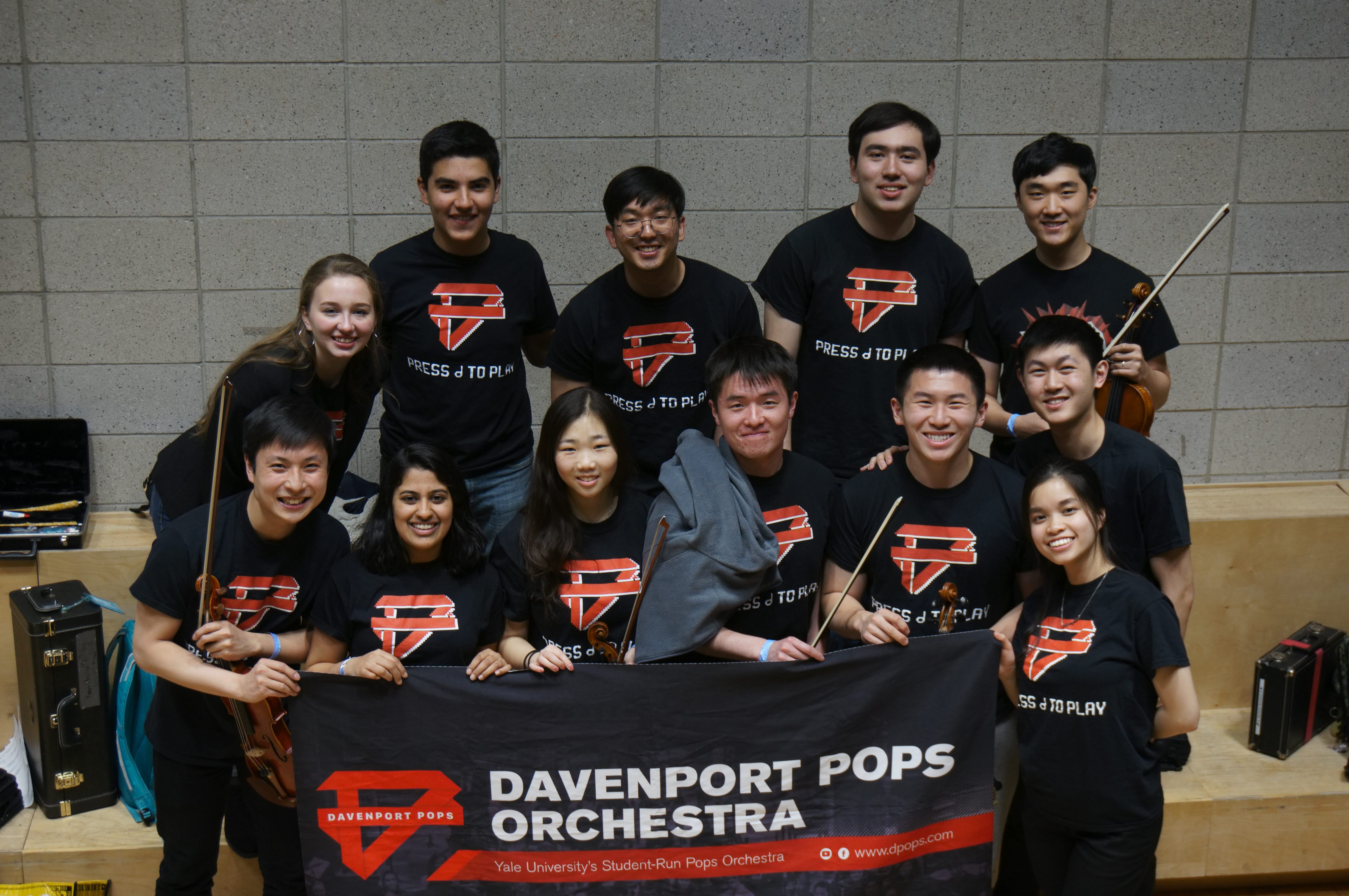 2021-2022 Concert Schedule
In-person rehearsals are back! However, with a slight twist… during the Fall 2021 semester, in accordance with campus safety guidelines regarding COVID-19, DPops will split into four "mini orchestras." Each week, we will be holding four in-person rehearsals of 20 students each, each of which will rehearse its own piece for our first concert of the season. Currently, the status of in-person performances is still TBD, but we are hoping to bring the whole orchestra back together for in-person performances this fall! University guidelines are constantly evolving, so be sure to check back here for updates on the fall 2021 concert season!